Whether you're on a solid path to financial freedom or just looking for a foundation from which to get started, there are two key components to success. You need the right resources and a positive attitude.
Determination is what will help you achieve your biggest goals. Educating yourself and keeping yourself motivated is easier than ever. This summer, we've prepared a reading list to help you do just that. You don't have to spend anything to empower yourself with this information. Instead, visit your local library to enjoy these titles.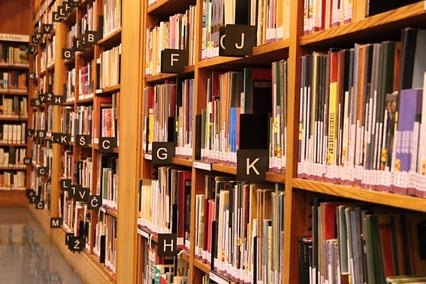 #1: The Power of Positive Thinking. Put yourself in the right frame of mind first. Read The Power of Positive Thinking by Norman Vincent Peale. It will offer a new perspective and help you accomplish all of your financial and other goals. It offers practical techniques to help you move from that place you feel "stuck" in, to the place you want to be.
#2: The Spender's Guide to Debt-Free Living. In the book, The Spender's Guide to Debt-Free Living, the author, Anna Newell Jones advises a spending fast, which helps individuals to move from a spending lifestyle towards a debt-free lifestyle. It's a practical, how-to guide to help you see what life can really be like – and how to get there – if you can reduce your debt and stop spending.
#3: The Science of Getting Rich (A Thrifty Book). The Science of Getting Rich, written by Wallace Wattles is a true classic in this area. It combines both the power of positive thinking with the tools today's family need to move beyond a spending lifestyle towards creating wealth. In this book, the author demonstrates how getting rich isn't luck or hard work so much as it is a science. It's an intriguing look at how men and women at any point in their lives are capable of doing things that will make them rich.
#4: Think and Grow Rich. Napoleon Hill's Think and Grow Rich is one of the most popular books to combine the power of positive thinking alongside the goals of financial wealth building. This book – which has sold over 20 million copies – offers a unique take on creating successful people. It was written after 20 years of studying and more t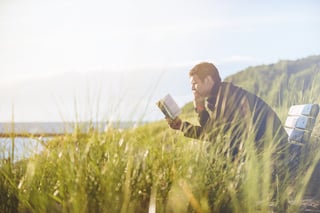 han 500 interviews conducted on a variety of individuals. In addition, Hill also uses examples ranging from Henry Ford to Thomas Edison to demonstrate the process. A book focused on personal development, this is an interesting read even for those who may be unsure about their path forward.
#5: The Power of Now. Eckhart Tolle provides an inspiring book in The Power of Now. This book uses simplistic language to create a very visual story. It's all about self-realization of what the NOW means to individuals. Unlike other books that provide a wide range of "high language" and complex steps to follow, this book makes it simple.
#6: Jim Cramer's Get Rich Carefully. In Jim Cramer's Get Rich Carefully, an important lesson on making wise financial decisions is presented. This is an important component to your summer reading because it helps you to see through the get rich quick mentality that fails every time. Instead, Cramer puts together a tool to guide anyone's financial well-being. This summer, gain a bit of insight into how to change the way you think about achieving all of your biggest goals, including your financial ones. Getting out of debt isn't easy. Building wealth takes time. And doing it all at once seems impossible. These books help create a clear path for your financial future. Start today!