June is not only the month in which we observe Father's Day festivities across the country. It is also a month that has been set aside as Men's Health Month. What better way is there to celebrate Dear Old Dad than by working to help him take care of his health.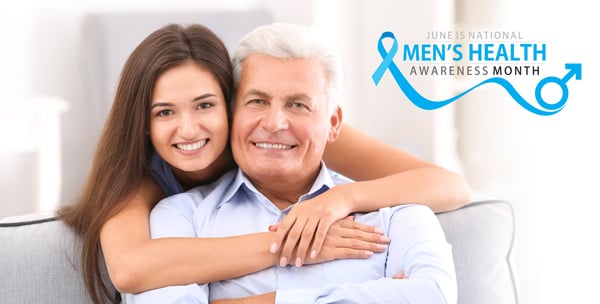 The good news is that there is more than one health. That gives you a few great options to choose between. We'll explore things you can do to take care of Dad for his mental health, physical health, and financial health.
Taking Care of Dad's Mental Health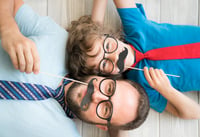 Your dad has been there for you through good and bad times throughout your life. Most often with a corny "dad joke" to commemorate the occasion. Now it's your opportunity to return the favor.
Consider a wide range of "gag" gifts that are sure to get a laugh from your dad. It can be something super silly like a Road Rage Button complete with ideal traffic sound effects or a potty putting green kit for dad's toilet time (and mom's annoyance).
Or it could be something sincere like a Daily Devotion Book for dads or a gift subscription to the Calm app. The idea is to help your dad find some downtime in his life or reduce stress. These types of gifts can be ideal options.
Taking Care of Dad's Health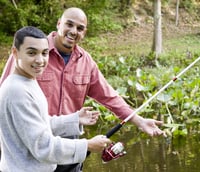 Dad may be getting on up there in years, and you may be as concerned about his physical health as his mental health. Consider things you can do to help keep your dad fit and active well beyond Father's Day and Men's Health Month.
Even better, give dad gifts that will keep him active and spending time with you, like a state park pass that allows you to visit state parks in your state together for hiking, biking, fishing, and more. Consider going bird-watching with dad or spending a day at the lake. The goal is to keep dad active without making it feel like a lot of work for him. More importantly, you're giving him the best possible gift, your time.
You might even consider giving your dad a fitness band and comparing stats daily. It gives you an opportunity to talk daily and lets your dad know you care.
Also, encourage your dad to take care of things like preventative health visits, vaccinations, and eating healthy. These things can extend not only your dad's number of years but also the quality of life within those years.
Taking Care of Dad's Financial Health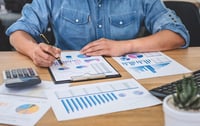 This one is a little trickier, but can be quite necessary. Especially if your dad is living on a fixed income. You might consider inviting dad to move in with your family if you have space. It may take some adjustments along the way, but can offer you both quality time together, while eliminating one of dad's largest monthly expenses — housing.
Of course, you don't have to frame the discussion as a financial one, but make it about the distance and reconnecting with dad as an adult. You'll need to establish ground rules everyone can live with, but this decision may be a huge weight off your Dad's mind and a massive relief of the financial burden living on his own provides.
If Dad appears reluctant or doesn't accept the offer, let it go. Chances are that he is touched you made the offer but not yet willing to give up his personal sense of independence. He may reconsider in the future.
Don't forget to mind your own financial health when making plans for Dear Old Dad. The gifts you give dad do not have to be expensive to matter greatly. In fact, your time and attention can be one of the greatest gifts your dad will cherish most.