The relationship we establish with you during your program is important to a successful outcome. It is our belief that you should be treated with the utmost respect, as you...
work toward your goal of better financial health. We pride ourselves in having a compassionate team that will treat you with dignity, kindness and respect.
We tailor each interaction to meet the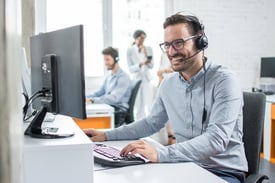 individual needs of the client to whom we are speaking. We understand this can be a stressful and difficult time for our clients. We treat this journey as a partnership with our clients and set our service standards, as such.
Your program's success is the primary goal and good communication between you and our team is essential. To make this communication as convenient for you as possible, we have created a variety of methods to interact with our trained and knowledgeable representatives from our Customer Experience team.
The MyCentury portal and Live Online Chat are two program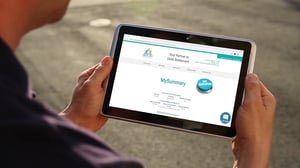 features that promote good communication between you and our team throughout your program. Live Chat is available on our website and also while you are logged into your MyCentury client portal. If you have not registered for your portal, click here for instructions on how to begin.
Here are a few tips for success, when communicating through our different channels:
Live Chat allows our representatives to provide you live instruction. For example, if we assist you in how to upload a document, we can confirm, during our chat, that the document upload was successful. Most of your program questions and resolutions can be handled through this feature.
The MyCentury client portal does so much more than just give you a status overview. You can upload documents, download forms like the LOA, review recent activity, watch the onboarding video to refresh you on program expectations and access many more additional program resources.
Email is a great way to communicate with us regarding non-urgent matters, especially if you are not able to participate in Live Chat, at that time.
The Automated Settlement Approval line is simple and convenient. When a settlement is pending your approval, just call in anytime, 24/7.
Phone calls are a good option, when communicating about urgent matters, such as last minute changes to deposits.
Whether you have questions regarding the details of your program or need assistance with more urgent matters, such as approving pending settlements or making changes to your upcoming deposits, the Century team is ready to answer your questions, offer support and guide you along your path toward better financial health.