As mid-summer nears, many students and parents are involved in an annual pilgrimage – busily preparing for the upcoming school year. However, with extensive inflation eating away at everyone's budget and buying power, saving a few has become more appealing than ever.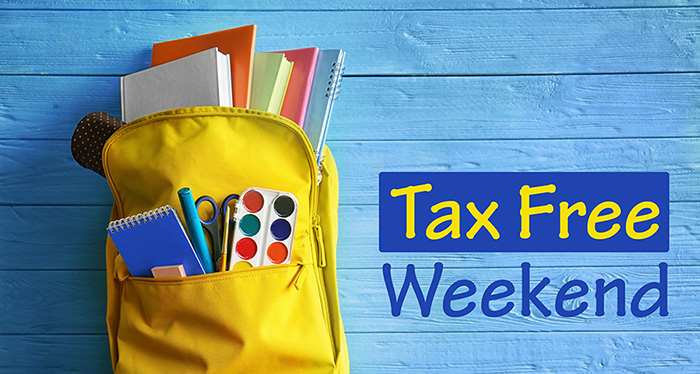 Summer is the time most states offer consumers a holiday from the payment of sales tax. Every year, more than a dozen states designate sales tax holidays (also known as tax-free weekends) to help families and savvy shoppers better afford their student's school supplies, etc.
During these tax holidays, states and often local governments suspend (or reduce) mandatory sales tax for specific categories related to back-to-school items.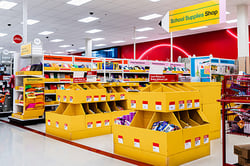 What is Included in the Tax-Free Weekend?
The objective of a state-sponsored tax-free holiday is to help families financially prepare for the next school year – often, a time of year that can be quite expensive.
Each state's requirements vary, but most states have a list that includes basic school supplies a student would need to start the year off on the right foot. This includes clothing, footwear, and other academic necessities, like –
Notebooks, pencils, rulers, etc.
Computers and software.
Athletic and safety gear.
Backpacks and book bags.
Calculators, to name a few.
Is There a Limit on the Tax-Free Weekend?
Most states have a per-item dollar limit or cap on what qualifies for a tax-free purchase. Although, consumers are free to shop in as many stores to buy what they need.
What does this mean for shoppers buying retail in a state that offers a tax-free day, week, or weekend?
They will not pay sales tax during this predetermined period if the purchase is valid and falls within acceptable categories. Plus, there is no fuss with coupons or rebate paperwork because the tax is waived at the point of sale or checkout.
While five states have no sales tax (Alaska, Delaware, Oregon, New Hampshire, and Montana), 45 others charge sales tax for everyday consumer purchases.
So, to take advantage of sales tax holidays near you, the first step is to ask around or jump online to find out if (and when) your state has a planned tax-free day, week, or weekend this summer. The Federation of Tax Administrators notes that in 2022, 17 states are offering tax-free holidays (for clothing, footwear, school supplies, and other relevant merchandise).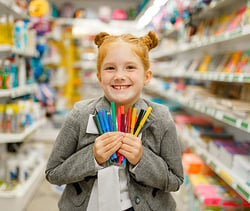 Do National Retailers Participate in Tax-Free Weekends?
Yes, they are required to participate in those states with tax holidays if they are licensed to do business there. So, you will pay no sales tax if you shop during the state's designated tax holiday at Walmart, Target, or other retailers.
Does a Tax-Free Weekend Apply to Online Shopping?
Yes. A tax holiday applies to the internet as well as purchases made by phone or email – if transacted during the defined sales tax holiday. Online merchants should honor a legitimate sales tax holiday for purchases within the state's jurisdiction.
Restrictions and rules vary by state, so it is essential to research the rules and the timing of your state's upcoming sales tax holiday for 2022.
Shopping While Traveling?
Global Blue offers a unique way to shop tax-free when traveling internationally. Simply download their app and shop ] one of the participating retailers.
The Bottom-Line
Consumers can save money during a tax holiday by avoiding sales tax, particularly in those states with higher-than-average state taxes. However, be advised to stay within budget, or your extra spending will offset the tax savings.