National Clean Out Your Fridge Day may not be Christmas, but there are a few reasons not to discount this seemingly silly holiday. We'll look at the many benefits of a clean fridge, and why you should mark your calendars for November 15.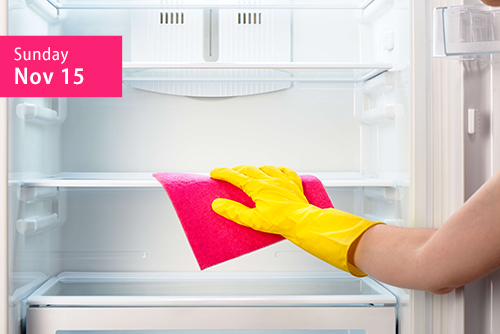 Tackle Your Fridge
With so many issues stirring us up, now is the time to focus on what you can control. What's in your fridge? How long has it been there? When was the last time you even glanced at the expiration date? These are all questions that you have total dominion over, and ones that should be answered sooner than later.
Psychological Benefits
When your fridge is clean and well-stocked, you get an undeniable psychological boost. Every time you open the door, you're met with gleaming surfaces and fresh foods. No longer do you have pickles from 2015 buried in the back. You don't have to worry about the bacteria growing from a soup spill three months ago. It can't solve all your problems, but it does take care of an essential chore.
Make It an Occasion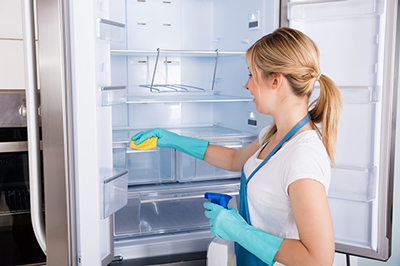 The best cleaning days are the ones where you devote yourself fully to the matter at hand. So fill up a bucket with warm, sudsy water and drag out the trash can. Keep brillo pads or sponges handy to go after any caked-on grime. Don't be afraid to throw away the salad dressing that you didn't really love but still plan to use at an unspecified date.
Here are a few other cleaning tips for this national holiday:
Ideally, you'll be cleaning right before your next shopping trip, so there are fewer items to haul. The goal is to get everything out and on the countertops so you can start with a blank canvas. Make sure that you're finishing up within an hour (preferably less) to ensure that none of your perishables spoil.

If you haven't cleaned out your fridge for a while, you may need a little more help than standard soap can give you. If you're having trouble with certain spots, try a solution of two tablespoons of baking soda a quart of water. Saturate the area first and then let it sit for 10 minutes before wiping it with a sponge.

Remove all drawers and shelves. Wash out the drawers in the kitchen sink and make sure to get all the crevices and corners of the handle. This is where food debris can build up and start to take on a life of its own.

If your shelves are glass, make sure to increase the temperature of the water gradually. A cold shelf paired with scalding hot water can end in a broken mess. Make sure that the shelves are completely dry before sliding them back in place.

Don't forget the exterior of your fridge! For all the times that you open the door while you're cooking, there's bound to be a lot of build-up on the outside. Wipe everything down so you never have to avoid the sticky parts of the handle again.
The History of the Fridge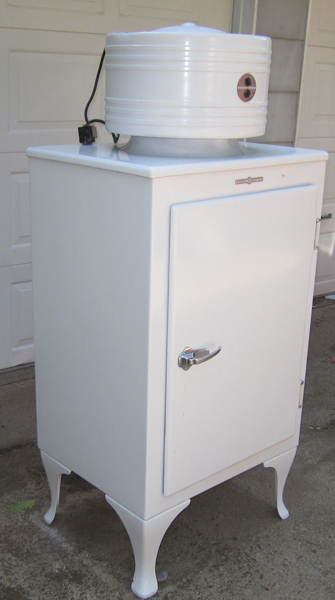 The home refrigerator was inordinately popular when it first debuted and the technology progressed at much the same rate of cell phones. The Monitor Top from GE debuted in 1927 and sold more than one million units. Americans saw the traditional combo fridge/freezer really start to take shape in the 1970s.
You don't have to spend the whole day cleaning your fridge, but you can take satisfaction from it for far longer than that. A clean fridge reminds you of what you use most, which can help you avoid wasteful spending at the store.