As leaves change to the colors of fall and nature readies itself for the winter season, Americans celebrate Thanksgiving – a holiday dedicated to being grateful for the current harvest and other blessings received during the year.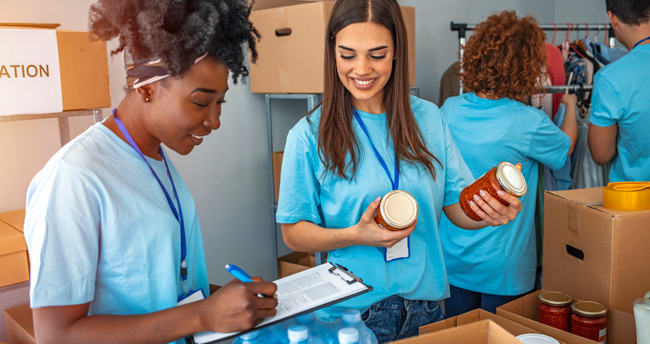 Thanksgiving traditions include feasting on seasonal dishes with friends and family, highlighted by collective gratitude for the goodness present in each life. However, in this season of giving, many families and individuals do not have the means to celebrate Thanksgiving. So, those facing food insecurities often wonder (and worry) about their next meal, let alone a celebratory Thanksgiving dinner.
According to Feeding America, approximately 1 in 6 children may face hunger in 2021, demonstrating hunger knows no age.
In addition, 42 million people (1 in 8) may experience food insecurity in 2021.
In 2020, approximately 60 million people visited a food bank or pantry.
As the need for food assistance has become more significant (since Covid), there are numerous opportunities to give back in gratitude.
Volunteering is the Gift That Gives Back Something Amazing
Have you ever watched another person give to someone else? The giver is positively affected and visibly shows a "giver's glow." Whether it's offering a smile or simply bringing a cup of coffee to a friend. Even the smallest act of generosity can offer great benefits to both the giver and receiver.
According to Stony Brook researchers, generosity releases the feel-good brain chemicals of dopamine, endorphins, and oxytocin, which generates the following benefits –
An improved mood, and a sense of well-being
Improved physical health & longevity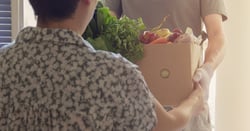 Additionally, scientific research offers insightful data that demonstrates that the act of giving offers a viable path to personal growth, and ultimately, lasting happiness. Through fMRI technology, it has been shown that altruism – the moral practice of concern, is hardwired into the brain—and its impact is both beneficial and pleasurable.
So, it is more beneficial to give than to receive
The Best Way to Be Thankful is to Volunteer
There's nothing like Thanksgiving to bring people together to offer thanks for the goodness provided. Volunteering in your local community's food bank or food pantry offers dual benefits – to the giver and receiver.
Consider these ways to give during the Thanksgiving season -
Host a Food Drive.
Sort & pack food donated food for the Thanksgiving holiday.
Deliver thanksgiving meals to those with disabilities/health conditions or to senior citizens.
Assist families when they are visiting the local community's food pantry or food bank.
Cook or serve thanksgiving meals at the local soup kitchen.
During the coronavirus pandemic, volunteers can safely help by holding a virtual Thanksgiving food drive – a coordinated effort that provides funds rather than food to those in need during the season of giving thanks.
Focusing on Others, Helps Us to Better Understand Ourselves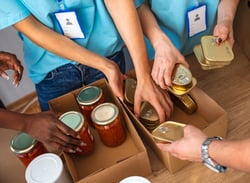 Thanksgiving should be the time of year for people to celebrate the good things life has to offer – not a time to worry about where the next meal may come from. Whether you choose to organize a food drive or sort food at the local pantry, volunteering to help others in need enables each of us to feel good about others and ourselves, which builds strong, connected communities.
And while you are working on improving your own life, helping others may just be the hidden secret to living a better, more productive & meaningful life.
Giving renews one's faith in what is possible while helping to connect each of us to the amazing people we call our neighbors, friends and family.