Tax season...Some people may look forward to it but for others taxes can be frustrating, stressful and downright intimidating. No matter how you feel about taxes, they are a fact of life.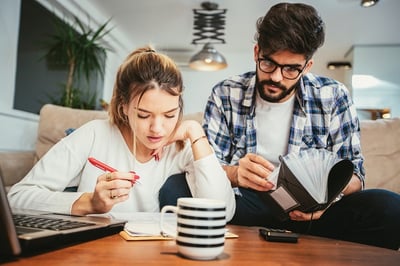 Keep reading to get a few tips about organizing for your taxes and to find out about a new opportunity available to you with a Century alliance. Let's make this tax season the smoothest yet.
Tip #1 - Educate yourself. The more you understand about your finances and tax laws, the better equipped you will be to complete your tax return without costly errors. So where do you start? Sure you can head to the internet and comb through tons of articles available out there. But which ones can you trust? Do these articles apply to your specific situation? Often reading through these online resources can make the process even more overwhelming. Check your local library… they may be offering free seminars and there are websites that offer free courses as well. In a debt settlement program as you are, many of these options are not specific to you. They are generally an overview of the tax filing process and laws. When it comes to taxes, it's important to educate yourself. In many cases, it's wise to seek professional guidance specific to your situation in a debt settlement program.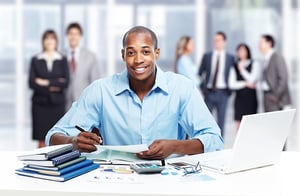 New Opportunity. At Century, we understand your journey toward better financial health extends beyond your debt settlement program with us. We want to help you live your best life. With this in mind, we are always searching for new alliances to provide value added products and services to our clients. Century is pleased to announce our alliance with Oxford Tax Partners. Oxford Tax Partners specializes in tax preparation and resolution for individuals in debt settlement programs. With this referral opportunity, you have access to the Oxford team.
More About Oxford. It's their mission to provide the best service to tax payers without the hype and exaggerated claims. Whether you want a trusted resource for annual tax preparation or have a substantial tax matter, Oxford has the resources, attorneys, CPA's, and tax professionals to assist you. Their advisors, accountants and

attorneys are offering you a free consultation to better understand the specifics of your situation and how they may be of assistance. (insert logo)
Click Here to learn more about Oxford Tax Partners and what they can do for you.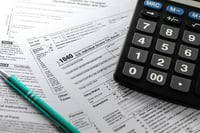 Tip #2 - Gather documents. It's best to collect all the necessary documents prior to starting the return process. Be sure you have the proper forms, any income documents such as W2s, and social security numbers for yourself, your partner if filing jointly, and any dependents you are claiming.
Tip #3 - Make the most of your return.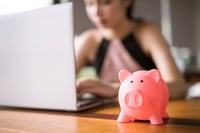 If after completing your return, you find that you'll be receiving a tax refund, it's best to have a plan for those funds before you receive them. One great way to use that excess cash is to put it toward speeding up your Century debt settlement program. Adding even some of your tax return dollars to your program may allow you to take advantage of a better settlement...quicker. Whether you're new to the Century program or approaching the end of your debt settlement journey, adding extra funds can make a BIG difference.
If you would like to set up an additional deposit, or have any questions, please contact us via our Live Online Chat at www.centuryss.com or by calling our Customer Service team at 888-913-8784. Investing in your future and the relief of settling your debt early is worth every extra penny you can contribute.