When you are in a debt-relief program or are considering a debt-relief program, it is important to create a budget. Don't forget to include holidays and birthdays in the budget. With the holiday season fast approaching, many will find it difficult to have the holiday they want – not only because of trying to repair their credit or get rid of debt but because of the overall condition of the economy. You can still have a wonderful holiday season and not go into debt again.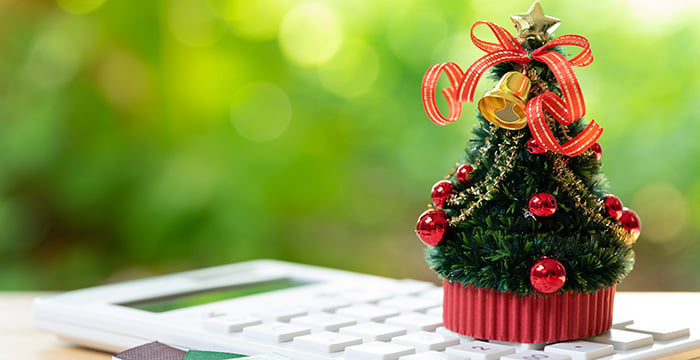 Create a Budget
If you didn't account for the holiday season when you created your budget, create a holiday budget now. Look through your expenditures for the past six months and determine what you could cut – at least temporarily. Or, if you did account for holiday spending in your budget but would like a little more, you can temporarily cut other spending.
Pick Up a Side Gig
Many places are starting to hire for the holiday season. You can earn some extra money for the holidays by working an extra part-time job for a couple of months. If you can find a work-from-home gig, that's even better. Many companies still allow employees from home, though you may have to go to the office for training.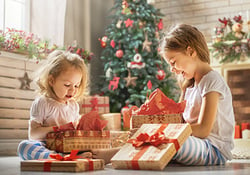 Keep Kids' Expectations Low
Manage your kids' expectations for a huge haul by focusing on meaningful gifts. If they are smaller but mean more, the kids won't notice that the gifts are smaller. Depending on the number of kids you have, you might set a limit on the number of gifts. If you can manage four, choose a gift your child really needs, a gift he or she really wants, something special to wear and something special – a hobby, reading, toy the child wants.
Look for Free or Low-Cost Activities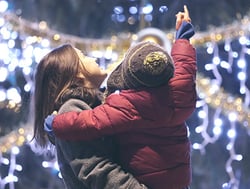 Instead of heading to an expensive play, look for free or low-cost activities that could be even more fun. Sometimes, cities have holiday concerts that are free. Look for tree-lighting events, or even take a drive around the neighborhood at night to look at everyone's decorations. Many cities hold holiday parades. If your town and a nearby town have parades on different days – these are usually prior to the actual holiday – attend the parades for a fun day.
Avoid In-Store Credit Card Offers
While it might be tempting to get an in-store credit card just for the discount, having that card encourages you to spend outside of your budget. These cards usually have high-interest rates on top of the hassle of paying another monthly payment. They also "encourage" you to spend outside your budget.
Look for Sales
If you already know what you want to buy for your spouse, kids or a special friend, keep an eye out for sales. You can often save 10 percent or more if you wait for sales. Knowing what you are getting, instead of wandering around the store trying to figure out what to get, also allows you to look for the best deal if the item does not go on sale.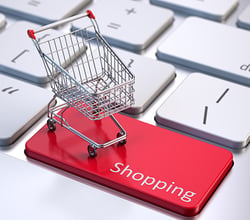 Shop Online
You can often find better deals online since you can compare several sites at once. And many online stores offer coupon codes that you can't use if you go to the store in person. Finally, you don't have to limit yourself to a store you can drive to. Another state might have the item you are looking for at a much lower price.
When shopping online, always be sure the store is legitimate if you are using a smaller store. Look for a return policy, phone number and physical address. Sites that do not post contact information or return policies are "fishy."
Additionally, shop for holiday dinners now. You can pick up items that can be frozen, such as ham and turkey, when they do on sale. If you use canned vegetables, grab a few cans when they go on sale. You won't be stuck without a big dinner if you plan for the holiday meals ahead of time.
When you apply these tips, you are sure to have a great holiday season.