National Insurance Awareness Day is June 28. It's a great reminder to examine your insurance coverage, assess your risks, and consider any life changes that necessitate updating your policies. Once identifying your needs, you can comparison shop to get the best prices to aid you in your goal to pay down debt while still getting the right coverage.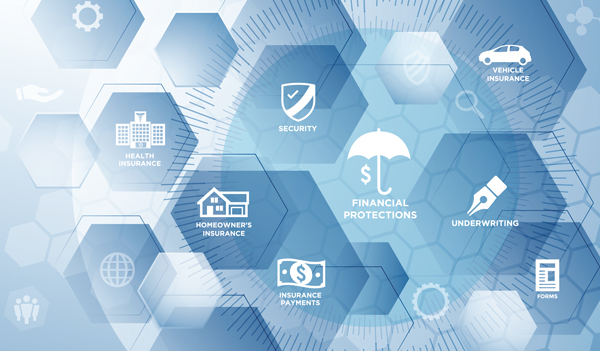 What Kind of Insurance Do You Need?
You've been working hard to get yourself on strong financial footing. Paying down your debt is a fantastic commitment to reaching this goal. Unfortunately, accidents and disasters can come at the most unexpected time, and you want to be sure you're protected. Consider how costly it would be to have to replace everything you own. Without adequate insurance and, more importantly, the right kind, you could lose any financial gain you've made and end up back in debt.
Review Your Insurance Policies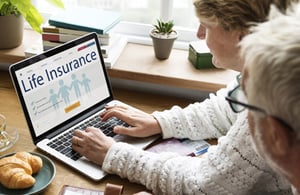 Insurance provides you with financial security in the event you or your loved ones suffer damage, illness, or death. Periodically review your policies to ensure you have adequate coverage but aren't overpaying for premiums.
Determine what insurance you have and if it's enough to cover any losses.
Assess risks and purchase or reduce insurance accordingly.
Understand what's covered and what isn't for home insurance (e.g. flooding is not covered in standard policies).
Look at your premiums and deductibles and see if they can (or should) be adjusted.
Sometimes people overpay for insurance, especially when it comes to their premiums. Periodically checking the policies you have can make sure you're not spending more than necessary.
Consider Life Changes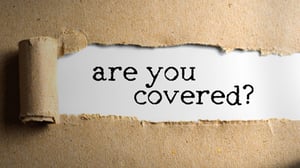 If you used to commute to work every day but now work remotely, can you reduce your car insurance premium since you are driving fewer miles?
Did you welcome a new baby this year? If so, you might want to purchase life insurance to ensure both you and your partner are covered in the event a fatal accident occurs so the surviving parent has enough money to take care of your family.
Did you add or subtract any valuable possessions? If you've sold off any valuables, you don't need to insure them, or if you've inherited anything of value, be sure it's covered so you don't suffer large losses in the event of a theft or fire.
Confirming you are paying for the right coverage is essential, you don't need to over-insure, but you do want to make sure the most important areas of your life are adequately covered.
How to Find Better Insurance Rates
Insurance can ease financial burdens if a disaster occurs, and it's important to be sufficiently covered while keeping within budget. Reviewing your policies helps to confirm you're paying the right amount is essential.
At renewal time, check your declaration page to look at the coverage you already have.
Decide what type of coverage you need and, for auto insurance, what's minimally required by law.
Obtain free quotes from at least three different companies, compare big national insurers and small local insurers.
Look at each company's quote line by line to see exactly what's covered.
Compare offers and ask if companies offer any discounts (e.g. bundling policies, affiliations, or good driving records).
There is no reason to be overpaying for insurance, yet many are. As an example, a study found Americans are paying a whopping $37 billion more for car insurance than they need to.
National Insurance Awareness Day is a good reminder to carefully evaluate your insurance needs and how much you're paying. However, you can do this at any time of the year, along with routinely checking reputable online insurance comparison sites, such as Insurify and PolicyGenius. What's most important is to pay for what you need without paying too much.