As you work hard to get your budget back in order, inflation is certainly doing you no favors. Therefore, now more than ever, it's important to learn some ways to make some extra money while you are working on a fixed budget. Consider the following side hustles to learn just a bit extra and help offset inflation's negative impact on your finances: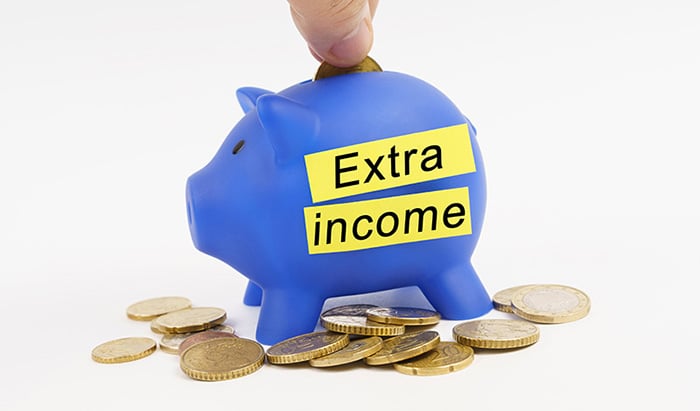 Deliver With Uber Eats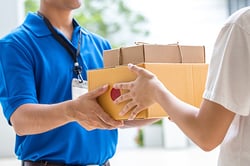 If you have the means to deliver food, such as having a reliable car or a bike or scooter, you can make some fast extra cash with Uber Eats or other meal delivery services, like Doordash. You are your own boss and can work at your own pace or as often as you prefer. There is no minimum amount you have to deliver to stay current. Simply download the app and enter your information to become an active driver. How much you can make doing this obviously depends on how often you can work, your area, and how well you are tipped, but many find it a good side hustle.
Check Prices, Use Coupons
The adage, "a penny saved is a penny earned" very well exemplifies this tip. While not a side hustle in and of itself, you can save money by using this free service from Capital One when online shopping, ensuring you aren't overpaying. This automatically applies coupon codes for free and helps you save on purchases you were going to make anyway, therefore, earning you money through your savings.
Take Surveys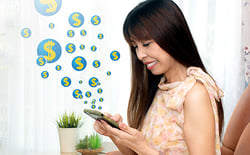 If you enjoy the act of taking surveys, Survey Junkie could be the perfect side hustle for you to try. You won't get rich from doing surveys, but according to BBB ratings, this is a legitimate way to make some extra money, from the comfort of home or wherever you are. You can earn up to $45 per survey and are paid through Paypal. Of course, most surveys won't bring in that much, but you get a general idea.
Watch Viral Videos
If you don't mind mindlessly watching videos, check out this gig from Inbox Dollars. While you won't make a killing, this is probably the easiest to accomplish side hustle on the list. As you spend time watching YouTube videos, this company will pay you to watch them and then take surveys. As you watch videos and take surveys, you earn actual money, up to $225 monthly.
Downsize/Sell
Another way to make some extra money is to create a side hustle out of getting rid of excess belongings or furnishings. For example, vintage Christmas decor, kitchenware, and clothing are all currently bringing a pretty penny online at Mercari and through other similar sites. In addition, you can put virtually any item on eBay as well to get rid of stuff. If you feel comfortable, you can host a garage or yard sale. Of course, once these items are sold, there is no more merchandise to sell, so it's a temporary side hustle. However, it will help you earn a bit of money and declutter your home, so it's a win, win!
Rent Out Your Space
If you own your home or have an asset like a pool or beautiful backyard, you can rent out your space for a great side hustle. Rent your living space through Airbnb and your beautiful pool space with Swimply. Of course, with this side hustle, you would have to be prepared to stay away— or out of certain areas of your home at least— in order to rent it out. However, you can really earn a pretty decent bonus income this way, especially if you live in a high-demand area.
Keep all the side hustles listed above in mind as you seek to find ways to stretch your budget even more. Unfortunately, thanks to record inflation, your budget is likely to get tighter and tighter no matter how hard you try to reduce spending. Thankfully, a side hustle is a great way to increase what you have coming in without requiring too much of your time.