As parents, we all want what is best for our children. We work hard to educate them about the many risks they'll face in life. We warn them about potential pitfalls and try to lead by example where we can.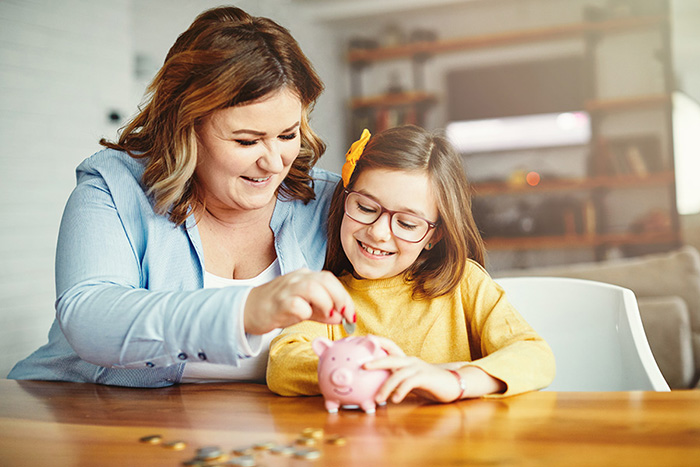 If you've had financial struggles, your first instinct may be to shield your children from the realities of budgeting, rebuilding, and picking up and starting over. However, starting your efforts early, to educate your children about the realities of managing money can be one of the best gifts you give your children. One that will start them on a path to responsible spending and saving that will serve them well throughout their lives. Here's how to begin.
The Three Pillars of Money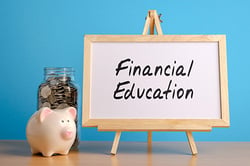 Famed money man, Dave Ramsey, believes that it is important to begin financial lessons early. He recommends that parents teach their children to approach money in three ways.
He even has several age-appropriate books that help parents work with their children to drive these lessons home. Rather than buying the books, though, consider seeing if your local library has them on hand to check out. If not, these are books that might be worth requesting at your library as they can help you and other parents share these important money lessons with their children.
Let Your Kids Put these Lessons into Practice
One of the best ways is to give them an allowance. This is no-strings-attached money that allows them to begin making financial choices for their lives. Your children can decide to spend their money, save up for bigger purchases, or even give their money to good causes. In a best-case scenario, your children may choose to do a little of all three with each monthly (or weekly) allotment.
Additionally, consider allowing your child to do chores around the house for extra money – and for family and friends if the opportunity presents itself, so they can put these lessons into practice further.
Set an Example for them to Follow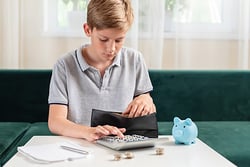 Living within your means isn't always the easy choice. It is a choice though. Explain that to your children. Teach them about credit cards, interest rates, and why it is better to avoid unnecessary debt. Teach them about good debt (homes, education, investments) and bad debt (credit cards, high interest rate car notes, personal loans, etc.), and the value of saving for rainy days. Most importantly, explain to them that waiting until you can afford the things you want often makes obtaining those things that much more meaningful.
Finally, while you certainly want to be open and honest when discussing money with your children, you also want to keep these conversations age appropriate. Toddlers aren't going to understand weighty discussions about compound interest. They may, however, understand the value of buying a single piece of candy today versus purchasing an entire bag of candy if they wait a couple of days. Older children have even more opportunities to compare the differences a few days, weeks, or even months can mean for their spending power. The earlier you begin having these conversations, though, the sooner your child can begin enjoying the benefits of exceptional financial discipline.
Our goal is to help you keep your money progress on the right track and provide you with the tools you need to help you and your children avoid unnecessary financial missteps in the future. These tips can help you stay committed to your financial goals while setting a solid example for your children to follow when managing money.