College is expensive but it's also a solid investment in your future. Education is necessary to help you achieve the career path of your choice but being saddled with massive debt after graduation isn't ideal. The best course of action is to budget ahead of time and apply for every type of scholarship and grant available to keep your costs down in the first place.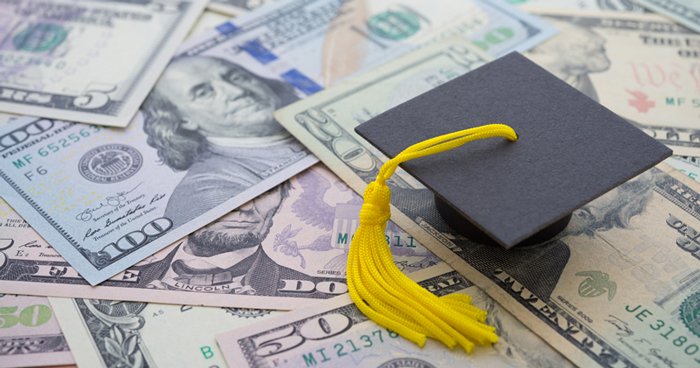 For many college students and their parents, the process of applying for loans and scholarships can be daunting. There are a lot of different scholarship opportunities and many of the applications can be confusing. They have rigid deadlines and you need to adhere to their specific rules. You want to start with FAFSA.
Applying for FAFSA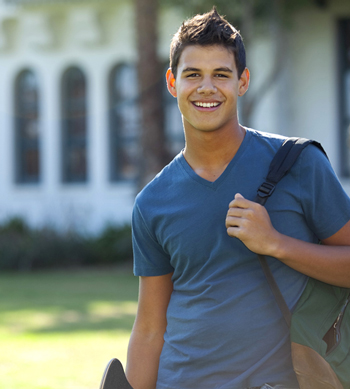 Some services and ads offer to fill out your scholarship and grant information for you, for a fee. We would caution against those. The Free Application for Federal Student Aid (FAFSA) is, as the name suggests, free. You're not only entitled to fill this out with no fees attached, but you're encouraged to do so. You create your own unique account and log in, fill out the form with up to date and accurate information, and have your parents fill out their tax and income information.
Make sure that you're using the US Department of Education's portal.
FAFSA will give you an estimate for the type of Federal grants available to you based on your income. You will need to complete your FAFSA to be considered for most school-based awards, as well. Your FAFSA application will also help you secure federal student loans if you should need them and can help you in securing a position in work-study programs at your college.
Currently, the FAFSA application process begins in October for the following academic year. For instance, FAFSA opened its application process for the 2021-2022 academic year in October of 2020. While you do not need to fill out your FAFSA application immediately, grants are given on a need and first-come, first-served basis. Filling out your application early may entitle you to more aid.
Research and Apply for Everything Available
So many college students leave money on the table simply because they don't research and apply widely for scholarships and grants. There are many available that never get awarded simply because no one applies for them. Your high school and college have a list of scholarships, need-based, and otherwise. You should keep your eyes open for scholarship opportunities in your area and your area of study.
You should continually monitor the available grants and scholarships because new ones might be added at any time. For instance, the CARES acts that was recently passed included need-based grant money for college which was awarded to students whose families were impacted by COVID-19.
Keeping Costs Down Beyond Grants and Scholarships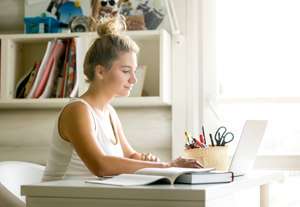 For most students, grants and scholarships will help but will not defray their entire tuition and cost of living. A frugal student can find several ways to save money while at school. Another benefit to really looking for ways to save during college is that it teaches you how to budget. This is a skill you'll need for your entire life.
Some ways to save money include:
Buying Used Textbooks. Textbooks are expensive. Whenever possible, buy used textbooks.

Use the Mealplan. Most colleges have a meal plan available for those who live on campus. This will save you a ton of money on food.

Cook at Home. If you're living in an apartment, cook at home. Eating out is a huge cost.

Find Roommates. Splitting rent and bills is another way to help you save money.

Take Advantage of Discounts. There are tons of discounts for college students. Software is often discounted and there will likely be shops and local activities that offer discounts for your specific school.

Curb Purchases. Don't waste money on things like coffee, bottled water, and impulse purchases. If you can make it at home or go without, it will save you money.
College is an expensive investment and you will likely not be able to earn a full-time income during your studies. With some excellent planning and resources, you can save money during these years so that you don't enter the workforce with excessive debt.