June 30th is a day that has been set aside to celebrate social media. It's true that social media has enhanced lives in many ways over the years. From finding incredible recipes, outfits, and decorating ideas on Instagram and Pinterest, to reconnecting with family, friends, and even lost loves on Facebook, to finding "how-to" videos for practically everything under the sun on YouTube, social media is a force that is here to stay.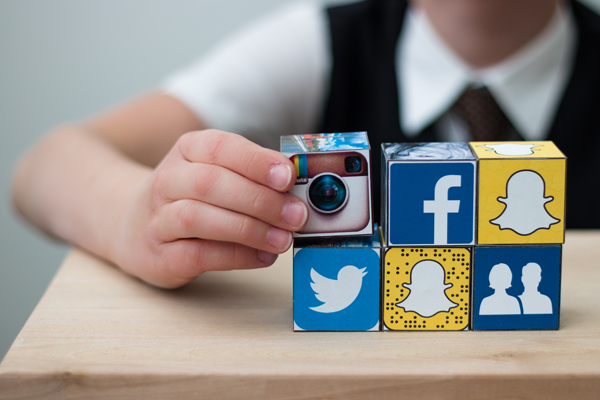 However, there are risks involved with using social media. Especially for children. As we work to help you get your financial life in order, we'd also like to help by offering other tips to protect yourself and your family, including ways to keep your family safer on social media
Protecting Your Children on Social Media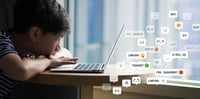 The first thing is simple. Protect your children. Only allow them to participate in age-appropriate social media activities. For the most part, this will involve dedicated "kid spaces" for younger children. Even Facebook has an age limit of 13 and over. That's a good guideline to follow.
Before allowing older children to participate on Facebook, it's important to have critical safety conversations about stranger danger, public comments, and other risks that abound on social platforms. This includes things like:
Bullying. Warn your kids about the risks of being bullied on social media and of peer pressure to bully others.
Revealing information (home alone, bored, school, neighborhood, hangouts, family vacations, sports teams, dance teams, etc.).
"Facebook depression." It's a real thing as most people only post the best snapshots of their lives on Facebook, and even some of these are faked. Explain to children that most people do not live the lives they portray on social media.
Stranger danger. It's an important reminder to children that cyber interactions can have real-world consequences and that there is no true privacy on the web, which is why they have to be careful about who they interact with and what they say.
Monitor your child's social media time. Set a time limit and make sure you're connected with them on all their social media accounts.
Also, don't forget to take advantage of available technology to help you keep your kids safe online. There are countless low-cost options you can use to track activity, filter content, limit access, and more. These are a few of the top contenders.
Bark. There are two options available, Bark Premium, which costs $14 monthly or $99 annually, and Bark Jr. which costs $5 monthly or $49 annually. These help you filter websites, track your kids' locations, and manage their screen time for the Jr. version. The Premium version allows you to manage social media, provides alerts for cyberbullying, and monitors texts, emails, and more than 30 apps.


Kaspersky Safe Kids. Offers free and paid versions of the software that allows you to block inappropriate content, manage app usage, create age restrictions, and more.


KidLogger Parental Control. This app allows parents to monitor the time kids spend online, which apps they're using, which websites they visit, and who they are communicating with. You can even track your child's locations, photos that are taken, and more. There are three versions with added features and pricing options. The basic package is free, the standard package is $29 per year, and the professional package is $89 per year.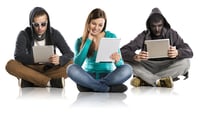 These actions can be instrumental in keeping your children safe online. Of course, you'll have to be consistent with follow-up and remind them often about rules you have in your home concerning social media use.
Protecting Yourself and Your Family on Social Media
It's good to remind yourself of all the things you're teaching your children about privacy and safety on social media. Don't fall into the perfection trap and don't relay revealing information, such as that you're preparing to go on a month-long cruise and your house will be empty for a month. Also, be wary of outing your children's activities on open social media forums. Instead, keep the revealing information to private interactions with others — at least until after the fact.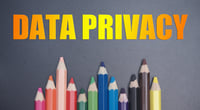 We all love to cheer for our children and praise their accomplishments, but it's equally important to safeguard their privacy and avoid posting photographs or information on their whereabouts, especially when they are away from your watchful eyes, to others.
Social media can be a blessing when used properly. You can find out how to get out grass stains from yesteryear, how to bake a holiday ham and reconnect with childhood friends. It can also pose a risk when you reveal too much information or the wrong information to those who have bad intentions.
Our mission is to not only help you safeguard your financial future with the payment plans we help you create. It is also to help you safeguard your family with practical advice like the social media tips above.