When the temperature is too low for snow fun in the winter, keep your kids busy with indoor fun – and away from the screen for a while. Create activities that are pure fun and activities that encourage learning. Depending on the age of your kids, learning activities might involve colors, numbers or even the alphabet. Older children might enjoy science projects that you can do with ingredients you have around the house, or they might even enjoy learning how to make cookies.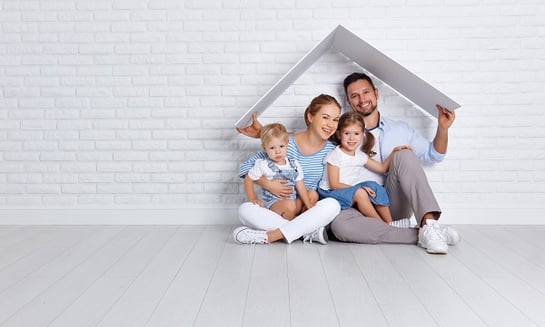 Homemade Twister Game
Teach colors with a homemade twister game. You can find a white tablecloth at the dollar store if you don't have one. Watercolors, a piece of cardboard and a round-head fastener make the spinner. Have the kids dip their hands in different color paints, and put the colored hand prints on the smooth side of the table cloth. You might have to help them keep the print lined up, depending on their age. Color the cardboard with the colors on the twister cloth. Attach a cardboard arrow to the center with the round-head fastener, making sure it's loose enough to spin.

Cooking Activities
You don't have to wait for the holidays to make sugar cookies. You can make them into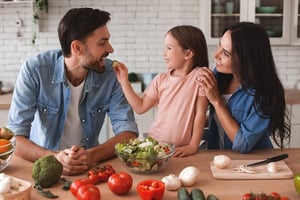 balls, then flatten them and bake, then decorate them after they cool. Use non-holiday cookie cutters if you have some or look for plastic inexpensive cookie cutters at the dollar store. Your kids will learn the fundamentals of baking while having fun decorating cookies. And, they're healthier than store-bought cookies.

Plant a Garden
Teach your children about growing food by creating an indoor herb garden. If you can't find potting soil, check online for peat pellets. Use inexpensive plastic plates or bowls from the dollar store to hold the peat pellets. If you have potting soil but do not have planters, create your own out of inexpensive plastic bowls or buckets by punching drain holes in the bottom.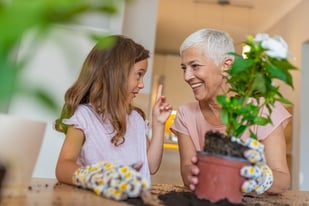 Plant seeds you saved from last year if you are using the peat pellets. If you are using potting soil and larger bowls, have the kids grow a carrot by cutting the top off a carrot and planting it. You can do the same with a fresh pineapple, potatoes (make sure you have at least two eyes in each piece) and even celery. With celery, support the root on top of a glass with toothpicks – only the bottom of the celery should be in the water until roots grow, then you can plant the celery in a pot. Save seeds from green peppers, tomatoes and other fruits and vegetables. Dry them and plant them to watch them grow!

Indoor Camping
Younger kids will love to pretend they are going on a trip. If you have a small tent, set it
up in the living room, along with sleeping bags so the kids can "camp out" for a night or two. If you don't have a small tent, make one with blankets or a tarp and some furniture. While you are setting up, teach your kids the importance of survival if they happen to get stranded in a snowstorm. Teach them how to layer clothing and what kinds of things they should always carry with them in the car, including a flashlight with good batteries, non-perishable food and water. Teach older kids how to do basic first aid. Your kids will learn the basics of camping, but more importantly, they will know what to do if they ever get stranded in a snowstorm later in life.