Active, working parents have a lot on their plate. While holding down a full-time job, they are still feeding, educating and entertaining children in a constantly changing world. And along comes a day that recognizes those efforts, celebrating working parents.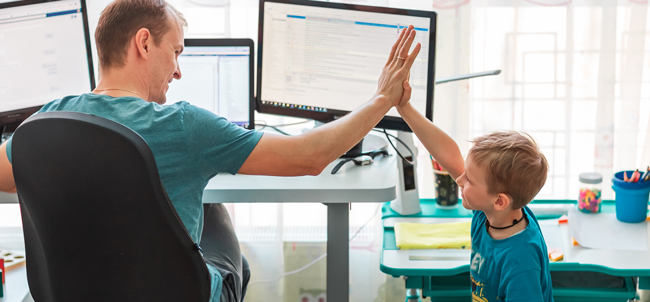 Whether it falls on a weekday or over the weekend, National Working Parents Day is on September 16th. And parents, grandparents, and guardians can all get on board! This is a great time to escape the rat race—it can be for a few hours or the day—and appreciate those busy adults nurturing the young people of tomorrow.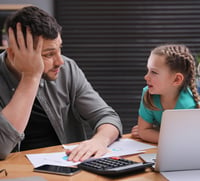 What to Do For a Working Parent
It is easier said than done. The working parent of today has to be present for their child, helping them with school projects and picking them up from afterschool activities, only two examples of the many small responsibilities that come with parenting. This is in addition to keeping a social life, staying healthy, and enjoying quality time with a partner. It is all too easy for one of the balls to drop. This is reality after all, and sacrifices are going to be made. Consistent self-care, a good night's sleep, or simply some uninterrupted quiet time, can seem like a long-ago dream. What can we do for the working parents in our lives?
Let them know you care. You can call, email or text. This is the day to let a friend, family member or coworker know you think they are doing a wonderful job. A nice hand-written card can become a thoughtful memento that they can reread when feeling alone or overwhelmed. The work involved in being a working parent often goes unseen and now is the perfect time to point out how well they are doing.
Give them a break. Whether you can offer some free babysitting for a few hours, or take the child(ren) for the day, a frazzled parent can enjoy the free time to just do them. The parent with a now quiet home can actually meet up with an old friend, have an adult conversation over the phone, or simply laugh at memes while taking a much-deserved bubble bath. Most parents would love a few extra hours to themselves. And if you are a supervisor, allowing a working parent the ability to either come in later or leave an hour or two earlier on that day, can let them know they are appreciated. Now there is no rush and they can linger over that coffee once they get the kids off to school, or enjoy a late afternoon walk listening to their favorite podcast.
Feed your parent. Of course, good food is always a win. Human Resources can plan a small luncheon where working parents can feel free to talk about parenting, and how it is to manage work with child-rearing. This may be the perfect time for an organization to arrange an ongoing group so that parents can continue to get emotional support and forge connections with colleagues. Friends and family can feel free to treat a working parent to lunch or dinner. If it's not possible to meet up, a gift card to a favorite restaurant or to Uber Eats is always welcome.
Giving Back to Overworked Parents
It can be at home or at work. There is no better time to tell or show a working parent how important they are to your life or to your organization. Feel free to collaborate with others to come up with other activities they may like based on their interests and needs.