While the holidays usually afford some extra time, much of which we seem to be compelled to go shopping, there are creative ways to stay active while managing your budget.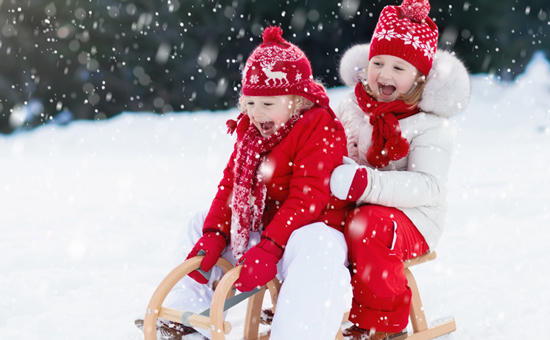 If you're looking for fun things to do this winter, there's no reason that you have to splurge though. There are plenty of things to do for free (or nearly free) no matter what age you are. Here are a few tips to get you started.
Brainstorm New DIY Projects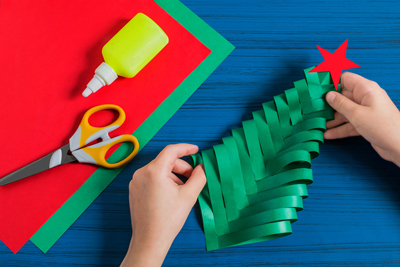 Last year taught so many people the value of resilience, and part of taking on new challenges is doing it on your own. Thankfully, there's a fun side to DIY, and it starts with finding your favorite outlets for creativity. So maybe you write your own personal story of 2020, or maybe you make your own decorations to celebrate the change of seasons. Sometimes it doesn't take more than a few blank pages and some markers to make something you're truly proud of.
Slow-Cook Your Favorite Meals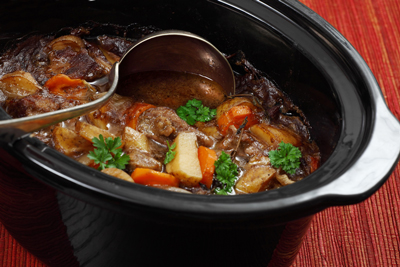 Pot roast, chicken noodle soup, meat sauce: many of your favorites require the most important ingredient of all — your time. The upside to this is that your home will slowly fill with the kinds of aromatics that make everyone feel warm and toasty. From baking cookies to making chili, this is a winter activity that will keep you both physically and mentally full for a while. Make a few batches so you can freeze the leftovers for the rest of the season.
Embrace the Darkness
Flashlights, glow-in-the-dark stars, glowsticks, shadow puppets: there are ways to turn all that darkness into something a lot less dreary. Instead of just switching on the lights when the sun goes down, switch it up with a little extra imagination. Read books by candlelight or ask people to make up their own stories. There's something about not being able to see people's faces all the way that can really help them open up.
Weekly Movie Nights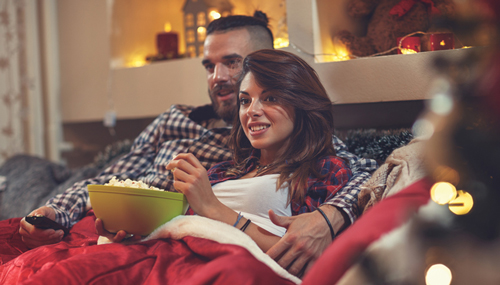 Instead of just flipping through Netflix for a while before finally settling on something, it's time to kick movie nights into high gear. Fancy snacks, bowls of popcorn, and movie candy are just a few ways to get things going. Make sure that you decide on a movie beforehand (maybe rotate having people choose every week or vote on a movie to watch). Or have a picnic on your carpet with a little help from a checkered blanket and basket stuffed with goodies.
Play Games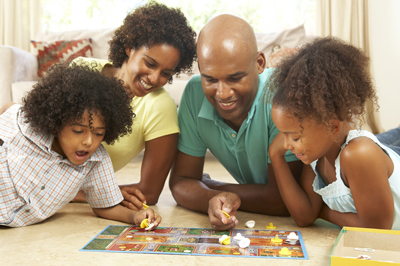 Whether it's a snowball fight or a board game, playing games is a time-honored way to have fun without spending any dough. For this year, try avoiding video games and concentrating on competitions that require a little face time. (It only takes one deck of cards to have hundreds of games right at your fingertips.) You can also create your own winter traditions this year by making chores fun. Have a prize ready for whoever can shovel the most snow or rake up the most leaves.
Go for a Sled Ride
Sledding is an exhilarating way to let out your frustrations. Plus, it really only takes one for everyone to enjoy. If you don't have a sled, see if someone will lend you one this winter for an afternoon filled with screams and laughter. Have a thermos filled with hot chocolate or tea to take the chill off the worst of the winter winds.
There's nothing better than enjoying yourself without having to compromise your budget this year. These activities are not only fun to do, but they can also bring you closer to those you love the most by adding to your most precious memories.